The Household CFO with Dr. Sarah Fallaw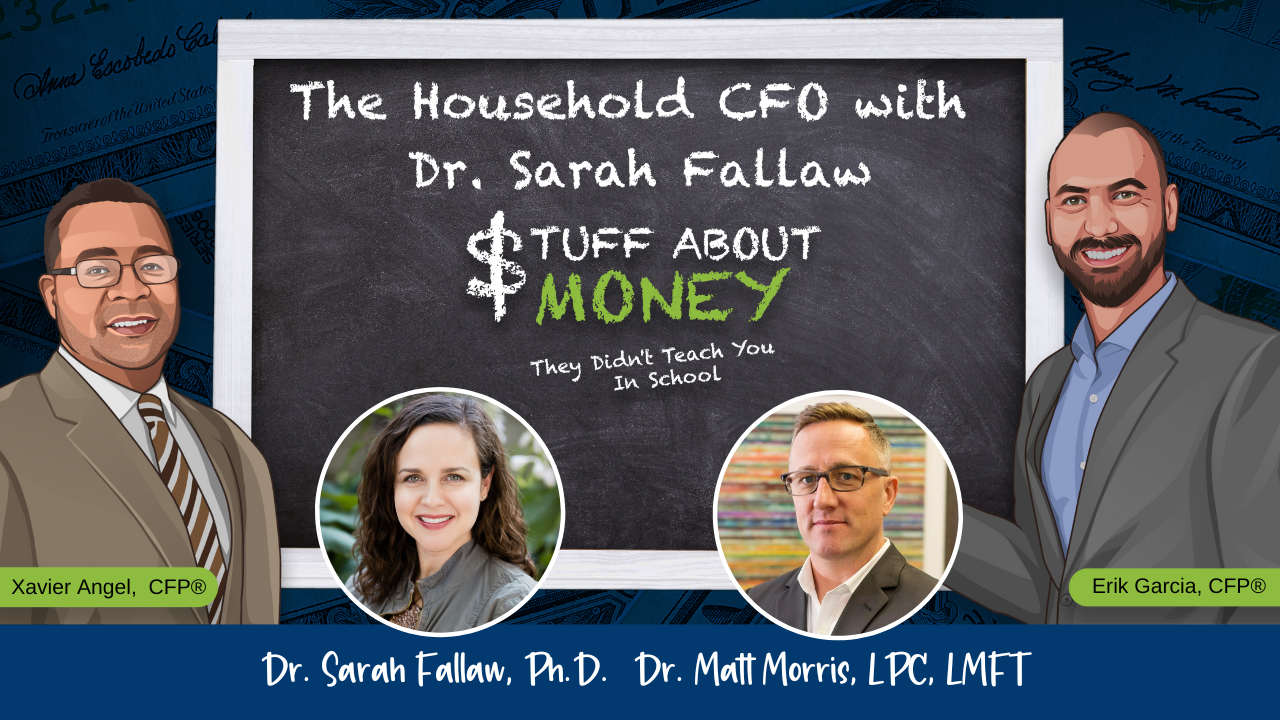 Does your household need a Chief Financial Officer?
Revisit this throwback episode of the Building Us podcast, where hosts Erik Garcia, CFP®, and Dr. Matt Morris, LPC, LMFT. are joined by Sarah Fallaw, President at DataPoints, to discuss what it takes to run a financially successful household.
Episode Highlights:
Sarah shares her background in industrial psychology, and how she has applied the data and research that her father began back in the 80s.

(3:26)

Sarah shares her thoughts on income and wealth.

(6:06)

Sarah explains the DataPoints research findings on how to run a financially successful household.

(6:29)

Sarah shares what the household CFO is all about.

(8:26)

How do you decide who is the household CFO?

(11:04)

Sarah shares their purpose at DataPoints.

(19:00)

Sarah discusses some of the things that we can do to perform better tasks as household CFO.

(21:23)

What's the correlation between setting aside time to manage money and amassing wealth?

(31:52)
Key Quotes:
"No matter where you are, if you are being frugal, living below your means, ignoring what the people around you are doing, those folks tend to build wealth faster than those who spend everything that they have." – Sarah Fallaw

"The more disciplined we are, when we have a plan, the better off we are. If we're able to create a plan that makes sense, that has a goal that's meaningful to you, and you're able to be disciplined in following the plan, you have a better chance of success." – Sarah Fallaw

"What can we automate and what will you be responsible for? I think that by doing that, make sure nothing slips through the cracks. But then, you've got this discipline in place even if it's something that's using technology, it's a discipline." – Sarah Fallaw
Resources Mentioned: