Pharmacy and Owning Your Own Business with Jeff Rodriguez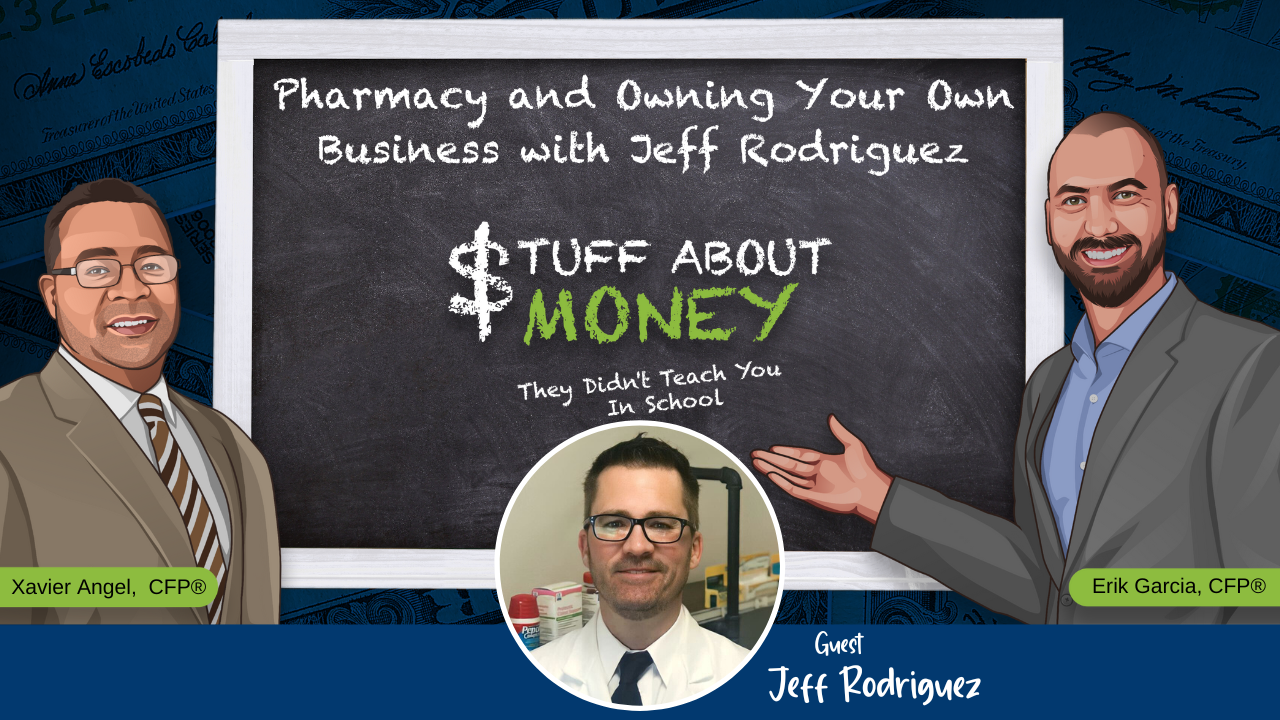 Mom and pop pharmacies are a part of many people's lives. But behind the storefront, there's a whole world of owning your own business, managing finances, and paying off student loans!
Family pharmacy owner and pharmacist Jeff Rodriguez joins Erik Garcia, CFP®, BFA, and Xavier Angel, CFP®, ChFC, CLTC, to talk about the financial ins-and-outs from being a pharmacist. In addition to chatting with our hosts about retail versus specialty pharmacy and the financial complications of opening your own business, Jeff recounts the story of a mysterious old fisherman spouting financial maxims.
Episode Highlights:
Jeff shares his experience of opening his pharmacy right before the COVID-19 pandemic and how he managed to grow his business during that time. (3:08)
Jeff discusses the importance of learning how to manage money after graduating from pharmacy school, including how to spend, save, and invest. (6:51)
Jeff advises graduating students to find a financial advisor to help with managing their money student loans. (16:30)
Erik discusses the importance of finding passion in work and how work can fund one's passion, even if it's not necessarily what they're passionate about. (23:11)
Jeff shares his experience as a workaholic and the importance of investing money wisely. (25:42)
Xavier emphasizes the importance of building relationships with financial advisors to come up with a strategy for managing money. (26:51)
Jeff discusses the importance of time and patience in building wealth. (29:36)
Key Quotes:
"Money management, really, it's a balance, right? We all spend money, we, you know, we work hard for it. So it's all about just a balance between how to spend it, how to save it." – Jeff Rodriguez
"The big thing for students now is, is find a financial advisor if you're not money savvy, if you're not a saver, if you really need to manage things right, because it can spiral out of control with you as far as a spender. "Jeff Rodriguez
Resources Mentioned: