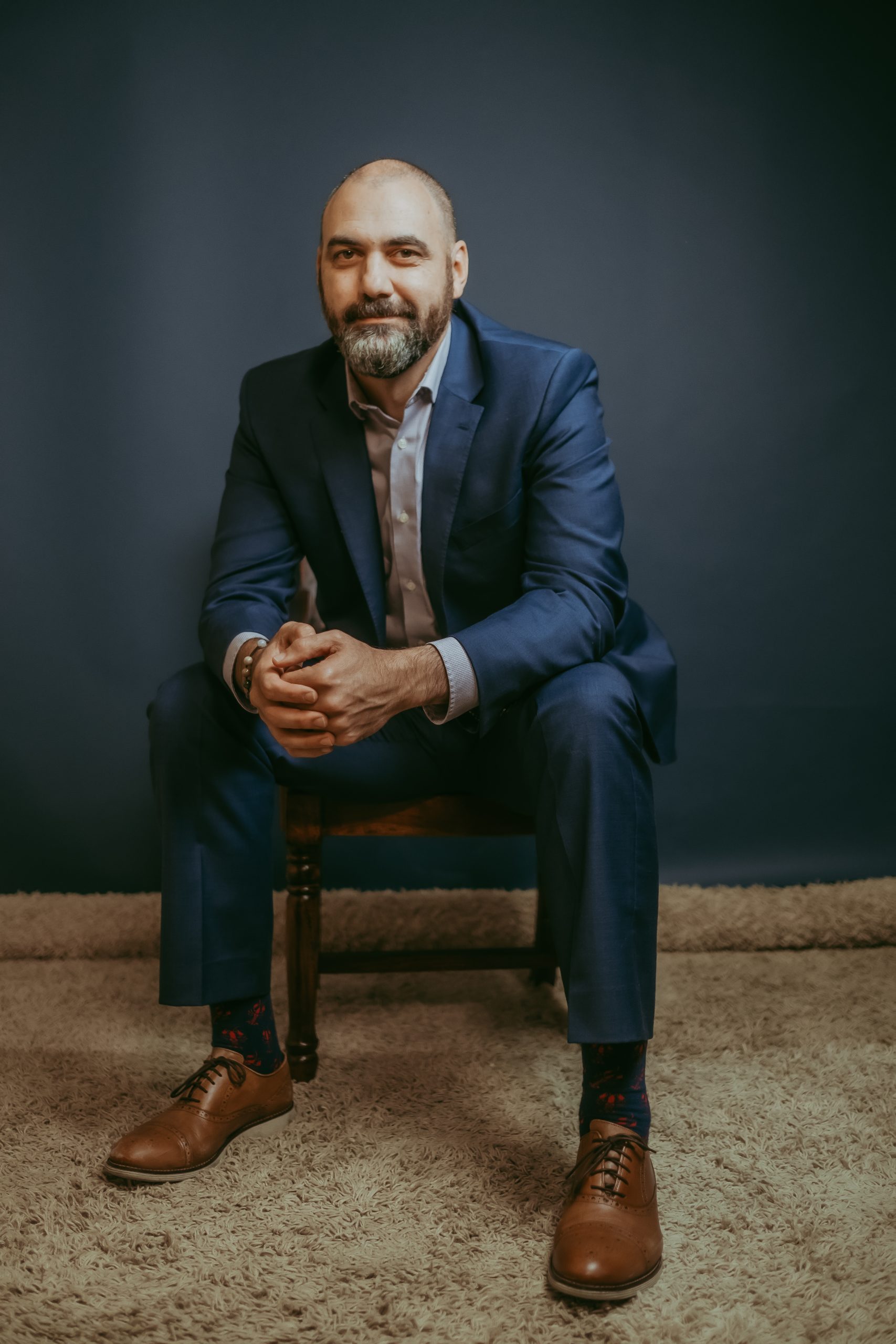 Erik Garcia, CFP®, BFA™
CERTIFIED FINANCIAL PLANNER™
As a student at Tulane University's A. B. Freeman School of Business, I fell in love with the world of investments while watching one of my professors trade one of his personal investment accounts.

Today as a CERTIFIED FINANCIAL PLANNER™ (CFP®), I understand that the financial planning process is an integral part of both successful investing and long-term wealth building.

In 2015, I joined New Century Financial Group, an Independent Registered Investment Advisory firm, giving me access to some of the financial industry's most innovative technologies and investment resources so that I could best serve my clients.

I launched the Building Us podcast in 2020 with his co-host Dr. Matt Morris, a show about relationships with people, with community, and with money. These days, I currently co-host the Stuff About Money podcast with Xavier Angel, which is all about "stuff about money" they didn't teach you in school.

I'm a regular speaker on developing healthy money habits and am featured on industry podcasts discussing investment management, financial planning, behavioral finances, and personal finance.

In addition to my CFP® certification, I'm a Behavioral Financial Advisor, BFA™, and hold the Series 6, 7, 26, 63, and 65 licenses.

Read more about my money philosophy in my e-book 5 Pillars of Financial Security: A Guide To Managing Your Money Wisely.

On a personal note:

My wife Jennifer and I were both born and raised in New Orleans, and keep busy by raising our 3 kids.

I was born to Cuban parents in one of America's most soulful cities: New Orleans. I'm privileged to be surrounded by some of the richest cultures on planet Earth. From food to music to just having a good time, it's hard to beat New Orleans or Cuba!

I'm an avid Saints fan, a soccer fan, an entrepreneur, and a lover of coffee. There's nothing I enjoy more than un cafecito to start my afternoon.

My earliest memory of "working with money" was when my grandfather would empty the change from his pockets into an ashtray. He let me take all the quarters, and I would exchange the quarters for dollar bills with my uncle, who needed the change to ride the bus. Having dollar bills made it a lot easier for me to buy baseball cards!

My favorite book is the Biblical book of Proverbs, as it's full of wisdom for living life and for managing resources.

I believe that planning wisely leads to living confidently, and that living confidently leads to success. How people manage their money impacts practically every aspect of their lives. And I'm passionate about helping people make financial decisions consistent with their values.