2 Gifts to Give This Holiday Season to Build Your Wealth

With Thanksgiving behind and Christmas ahead we are in the middle of the gift giving season.
What if you could give a gift that would build your wealth?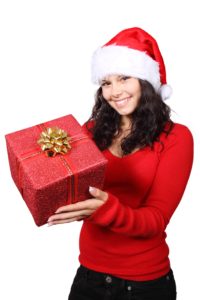 In my day to day context wealth and riches are measured by money.  Given that I am a Financial Advisor that makes a lot sense.  But the wealth I am talking about here is measured differently than in the traditional financial sense.  It's measured by relationships.
If relationships were currency my friend Bob had the wealth of Warren Buffett and Bill Gates combined.
Bob passed away way to young at the age of 39.  Bob, was known by and loved by many.  He was one of those men that quietly served people.  If you were to attend his memorial service and hear the stories told by those who he impacted, you may think he was a mythical character.  Certainly his love for others was legendary.
There are 2 gifts Bob gave consistently to people that I believe resulted in his overflowing "wealth" of relationships.  I hope these 2 gift ideas resonate with you.
Spend money on shared experiences
Shared experiences create memories that deepen relationships.  Taking a friend to lunch will create a memory more meaningful than the obligatory $20 gift you feel pressured to give.  Taking a trip with the kids so they can see real snow for the first time will be remembered long after they forget about an expensive electronic toy that breaks.
Give to others
Those of you familiar with my "5 pillars to a confident financial plan" are no stranger to this.  Being others focused goes a long way in deepening relationships.  Pick a cause, a ministry, a charity, a family in need that you want to support this season.  Get friends and family involved and not only will you be giving to others but you will be creating those shared memories.
I am thankful for the lessons I learned from Bob.  This holiday season, I will strive to give more and create shared experiences with others.  Will you join me?