Holiday gifts…or burdens?

This post was collaboratively authored with Couples Counselor (and friend) Dr. Matt Morris.  Visit his website to learn more.
We're family guys, gift givers, and holiday celebrants, but we're both tired of seeing our clients struggle through the financial pressure of holiday over-spending.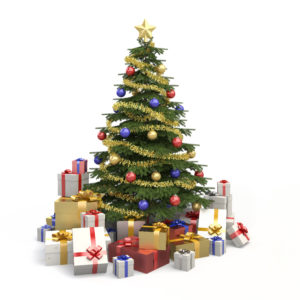 The (pressure) culture of Christmas gift-giving has for too many become overly stressful, both financially and relationally.  For many families, the holidays have become a time were joy is replaced with a sense of obligation for purchasing gifts.  Marketers know it, and they use our sense of obligation to get us to purchase more and more, racking up debt in the process, and putting stress on our relationships.  Many people feel compelled to give gifts not only close family, but extended family, co-workers, neighbors, business associates, kids' teachers, and anyone else who provides some service throughout the year.
 And then there's the January credit card bill…
We're not suggesting that you stop giving gifts.  Giving gifts is one our favorite parts of the season.  We just need to exhibit some more prudence.  Here are some economical ways to feel good…
Set a purchasing budget, and stick to it.  Decide who you'll buy gifts for, and decide upon a budget for each.  Do this several months in advance so that you can begin saving (and shopping) for gifts.  If you plan ahead (aka budget), save in advance, and stick to the plan, you'll likely make it trough the holidays debt-free!  Debt is stressful; Christmas gift-giving doesn't have to be.
Make homemade gifts.  I know when I receive a gift that someone took the time to make, it means a lot more to me than a gift card probably purchased while waiting in the checkout line.  Be creative.  If you have kids, get them involved.  This is great way to spend quality time as a family.  Homemade gifts in many cases are valued more than store bought gifts.  And the quality time spent together with each other is community building.  Try framing a photo or a kid's art project to give as a gift.
Draw names.  If you have a big family or a large group of friends, put names in hat, shake it up, and draw for gifts.  This reduces the overall burden of having to buy something for everyone, yet everyone still gets a gift.  Set a price limit.  And if you're the one to suggest this, you'll probably be a hero as it's likely others have been thinking the same thing.  Here are several ways to organize a gift exchange.
Shop year round.  It may be to late for this this year, but by shopping year round you can take advantage of sales and clearance items.  Best of all, the expense is spread out over time, preventing the credit-card shock and impulsive last-minute buys.
Do not feel obligated to give a gift to everyone who gives you a gift.  Obligation to buy a gift for someone who has bought you or your child a gift perpetuates itself.  Most of the time people do not expect a gift in return…
If you're married or have a partner, discuss ahead of time how you'll buy gifts for each other while sticking to the budget and keeping it a secret.  You may need to simply visit the ATM, take out cash for each others gift(s), and then stick to the plan.
Teach kids to give.  We do not want our kids to only think of themselves and what cool gift they are going to receive.  Less is more. Encourage them to think of others and how they can be a blessing to someone.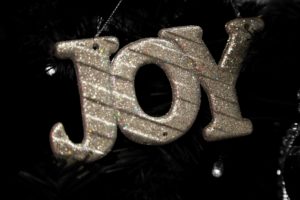 Let's all commit to making this holiday season less stressful by planning wisely how we'll make gift purchases.